IronMaxx High Protein Vegan Burger
€5.99
Ready mix for burgers based on plant-based ingredients!

150g ready mix in connection with 300ml water for 6 burger patties!

Without flavor enhancers, preservatives and artificial colors

High protein content with 35g protein per 100g burger ready mix

13g fiber per 100g ready mix for long-lasting satiety!

Quick and easy prep for a no-fuss meal!

Vegan burgers free of soy, gluten and lactose!
Out of stock
Description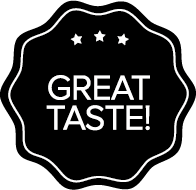 top taste
Not only strong values, but also an irresistible taste that invites you to melt away.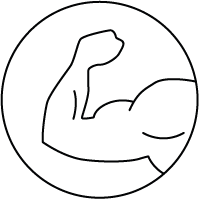 high protein
High percentage of high quality protein. Proteins contribute to an increase in muscle mass.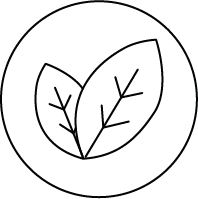 Vegan
With this product we completely do without animal ingredients. 100% vegan with 100% taste!
Bring your burger experience home with IronMaxx®!
Eat a burger and do something good for the environment, animal welfare and sustainability at the same time? The answer to that is the vegan burger mix from IronMaxx®! The art of creating a burger from purely plant-based raw materials and without any meat or other animal products, which comes as close as possible to a real minced meat patty in terms of taste, appearance and consistency, is exactly what we have succeeded in doing! We've created a revolutionary plant-based burger for you that tastes, looks and cooks like a beef burger. It is based on plant-based ingredients, but no soy has been used. IronMaxx® relied on a high-quality protein mixture of pea protein and sunflower protein. Textured pea protein ensures a meat-like,
High protein is also vegan!
The ready mix for burgers from IronMaxx® is the perfect burger alternative for meat lovers who crave a delicious and juicy taste. In addition to the meat-like taste and a flesh-colored look thanks to the beetroot juice powder, these veggie burgers also impress with their excellent nutritional values. You take in a strong 35g of protein for every 100g of ready-to-use mix. Proteins have a positive effect on bone preservation and contribute to both maintaining and increasing muscle mass. In addition, a lot of sugar and fat was avoided in the development of the vegan burger patties from IronMaxx®. A prepared 75g patty consists of just 0.8g sugar and 2.3g fat. But the ready mix contains 13g of important dietary fiber.
An uncomplicated and quick preparation
With the IronMaxx® ready mix for burgers you get 150g dry mix for the creation of vegan and therefore also vegetarian burgers. The burgers are extremely quick and easy to prepare and are ideal for roasting and grilling. Simply mix the 150g package contents with 300ml cold water and form the number of vegan burger patties you want with moistened hands (ideal for 6 veggie burgers). The subsequent process is similar to preparing beef burgers. Heat some cooking oil in a pan and fry the vegan patties for about 3-4 minutes over medium heat. Alternatively, these can of course also be prepared on the grill. The finished end product can be perfectly combined with soft buns, various vegetables and a vegan burger sauce.
Preparation:
1. Thoroughly mix 150 g of the burger mix with 300 ml of cold water.
2. Shape the mixture into approx. 6 burger patties with moistened hands.
3. Heat some cooking oil in a coated pan and fry for about 3-4 minutes per side over medium heat.
Storage: Store away from heat, moisture and sunlight.
Trade name : Powder mixture with pea protein for the production of vegan burger patties.
Protein blend (textured pea protein, pea protein, sunflower protein), rice flour, thickener (methylcellulose), maize semolina, rapeseed oil, salt, flavoring, coriander, cumin, smoke flavoring, caramel preparation (glucose syrup, maltodextrin, sugar), beetroot juice powder**, acidifier (citric acid) . **coloring food.
May contain traces of GLUTEN , EGG , SOYA , MILK and LUPINE .
Nutritional table and ingredients:
| | per 100g | per 75g |
| --- | --- | --- |
| energy | 1552kJ / 369kcal | 388kJ / 92kcal |
| fats | 9.1g | 2.3g |
|  hereof: saturated fatty acids | 1.3g | 0.3g |
| carbohydrates | 30g | 7.4g |
|  of which sugars | 3.1g | 0.8g |
| fiber | 13g | 3.3g |
| protein | 35g | 8.7g |
| Salt  | 4.39g | 1.09g |